We are committed to restoring hope in the lives of young people
A reason to take this initiative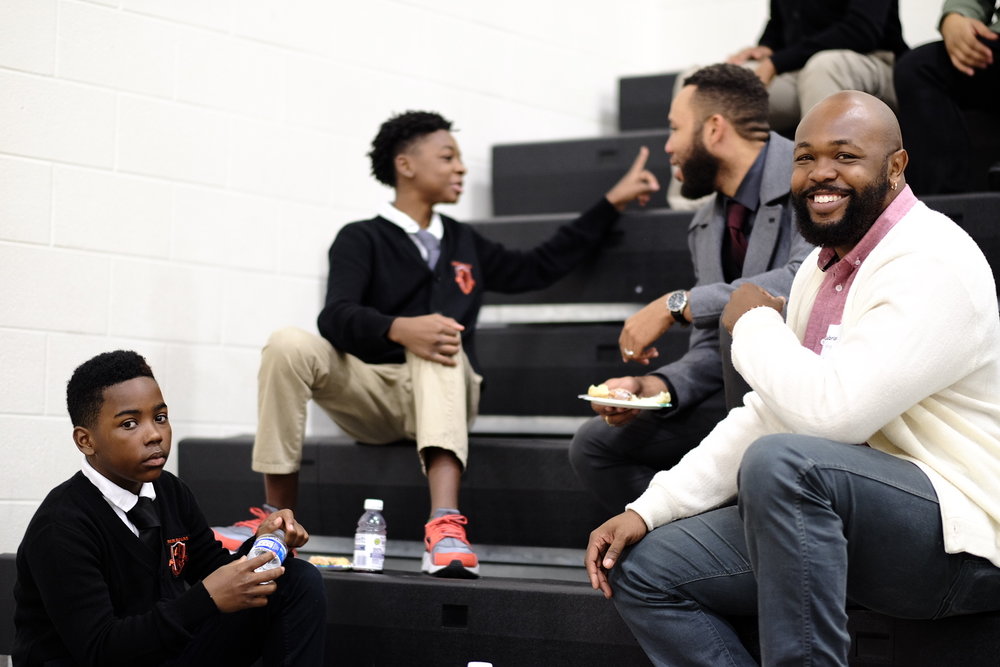 In December of 2017, staff and organizers at a South Dallas middle school were concerned if enough men would show up to an inaugural 'Breakfast with Dads' program. Many of the boys who expressed an interest in participating did not have an active father or father figure in their lives. Fearing the worst, organizers made a plea to the community with the aim of recruiting 50 extra men to attend and support these students.
On the day of the event, the school was shocked to see over 600 volunteers arrive on campus. Many more men wanted to join yet couldn't – the online system processing the volunteer background checks ended up crashing, due to the high volume of traffic occurring on the website.
The success of the event went viral (The Washington Post, Fox & Friends, CNN, USA Today, etc.), inspiring many across the country to start volunteering in their local school communities for the first time and organize similar programs for students.
Thousands of young people need your help every day
Donate to save their life