About the Founder & President
We are committed to restoring hope in the lives of young people
About the Founder & President
Something about our founder
Donald believes that exposure is the key to unlocking a youth's potential. In 1999, shortly after graduating from The University of Texas, he began organizing college field trips on a monthly basis, encouraging kids from his old hometown neighborhood of Oak Cliff, Texas to participate. He's conducted over 20 separate tours of UT's campus alone and, over the years, completed dozens of trips to other schools across the state. Hundreds of young people have positively benefited from the opportunity to travel outside of their community while also getting the chance to see first-hand what college is like.
In 2017, Donald was the Site-Based Decision Making President at Dade Middle School in South Dallas. He led the successful organizing efforts for a program called 'Breakfast with Dads' where over 600 men from the community showed up to mentor boys without active fathers in their lives. This incredible outpouring of support caught the attention of national media outlets and, more importantly, inspired everyday people to step up and organize similar volunteer efforts in their own neighborhoods. A Steady Hand was established in order to help create a movement out of this special moment and to further engage the male volunteers who wanted to continue investing in the lives of young people.
Donald is currently serving as an Assistant Pastor at the historic True Lee Missionary Baptist Church, an institution founded by his grandfather in 1938. He is a dedicated board member for several organizations including The African American Museum of Dallas, Parkland Clinic at Hatcher Station and The Dallas Police Department.

He is married to his lovely wife of 16 years, Monica, and they have five children of their own, both biological and adopted.
Source: Click here for Article
Source: The Dallas Morning News
https://www.youtube.com/watch?v=hukCxkijnbg&feature=youtu.be Open Link
Source: The Alcalde (The Official Publication of the Texas Exes)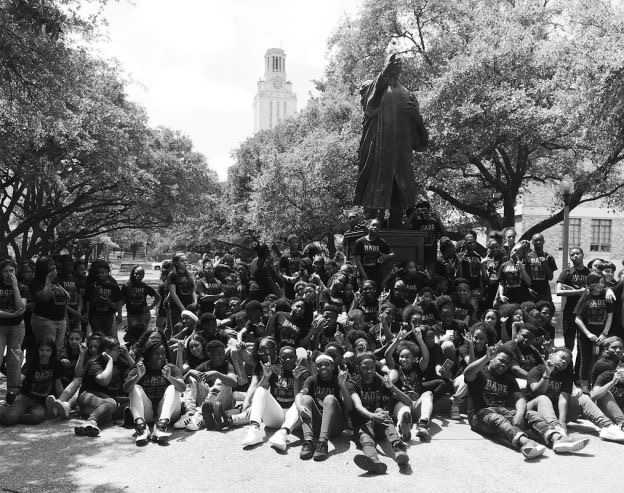 Source: The Dallas Morning News
Thousands of young people need your help every day
Donate to save their life